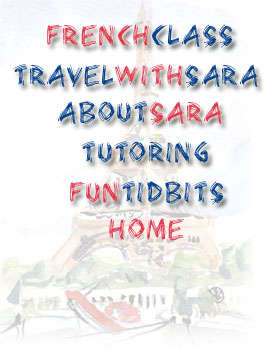 Languedoc, September 2012
Slideshow
The Languedoc region of France was my group tour trip destination in September, 2012. Tom Thornton joined me for his fifth trip; Karen Jones, Daniel Lamey and Mary Salon for their second time; and Marci Jenkins was a newcomer to our group. Our travels started in Barcelona, where we rented our lovely Mercedes van and had a leisurely drive up through the mountains of Spain to the city of Perpignan, located on the Mediterranean Sea. We stayed four nights in Perpignan, an interesting city dating back to the 10th century. The narrow cobblestone streets are filled with charming old buildings, although the area is in a rather depressed state now, it still has so much to offer. The immense Palace of Kings of Mallorca has a commanding view of the old walled city, the Pyrenees Mountains, and the Mediterranean Sea. Just a few kilometers from there we toured the spectacular Chateau de Salses, (15th century), an impressive Catalan stronghold with 32 foot thick walls of stone and red brick, a deep moat (now empty), and a huge open courtyard. Quite impressive!
We all enjoyed the beautiful Mediterranean town of Collioure, with its sparkling bay surrounded on three sides by the colorful, brightly painted buildings and narrow winding cobblestone streets of the town – a true artist town full of quaint boutiques, cafés and restaurants overlooking the sea. We enjoyed a seafood lunch at the edge of the beach under glorious blue skies and warm sunshine.
We traveled on to Narbonne, a city to the north, and arrived on market day. The city is located on the Canal du Midi, which winds through the city streets, and the constant passing of boats and barges makes it all the more charming. The market is set up on the streets next to the Canal and the colorful baskets, tablecloths, scarves and clothing makes it a delight for the eyes. There is also a covered market hall open daily that is a feast of foods! The cathedral is a marvel both inside and out. We loved our hotel, Hotel de France, which was centrally located, and the single owner runs a clean, welcoming and charming place.
Our next stop was an amazing village, Minerve, perched on a high ridge overlooking a deep ravine with a river full of huge natural caverns and bridges below. It was a sight to behold and no photo can do it justice. Once again, the small winding cobblestone streets enhance its beautiful setting. Elderly men and women who live there have worked in the vineyards their entire lives and probably have not been outside the village. We toured the Abbaye de Fontfroide, founded as a Benedictine abbey in 1093 but later it was affiliated with the Cistercians. Today, private owners are working the vineyards and tending the delightful rose gardens, and workers are restoring the monastery.
We spent a day in the walled city of Carcassonne, occupied since the 6th century B.C. It is an amazing example of a fortified castle spread out over 3 kilometers of ramparts. It is very touristy now, but the setting is glorious. We spent a few hours climbing around through the passageways, but unfortunately it began to rain as we left, so we had a picnic in our van – wonderful baguette sandwiches, pastries and a bottle of red wine; a memorable lunch.
The following day we spent in another, yes another, charming small town, Pezenas. It is full of beautiful arts and craft boutiques, set on narrow cobblestoned streets full of ornate balconies, sculptured doors and stone sculptures. We enjoyed trying the specialty of the area, Petits Patés, which are shaped like bobbins of thread but are a small sweet pastry filled with a mincemeat pie type of filling – delicious!
The next day we drove to the top of the Mont Saint Clair to see the awesome view of the city of Sète, the 3rd largest port in France located on the Mediterranean, which is where we stayed for 3 nights. We took a 2 hour boat ride on a beautiful sunny morning on the large salt water lake that houses huge oyster and mussel fields. We then set out for Beziers, which is located on the Canal Du Midi, and is famous for its 9 locks that in a series rise a total of 70 feet within an area of approximately 900 feet. An amazing site to see with all the boats waiting their turn as the waters rise and the basins fill with gushing water. On to an even more amazing site that one has to see to believe; the Étang de Montady, an agricultural marvel which was built by Cistercian monks in the 13th century. This almost 1,000 acre area, once a swamp, was drained by making radial ditches from the circumference down to a single center point. From the air and even outer space, the Étang looks like a giant bicycle wheel. An amazing site to behold!
Montpelier was our last touring day in this region and this was an exciting city, home to the largest medical and law schools in France. Lots of energy and action in this university town, which has wonderful small streets teeming with restaurants and cafés! A stunning water castle/monument stands majestically in the Parc Peyrou, which is actually a catch basin for the aqueduct which can be seen from this lovely park. We left Karen in Montpelier where she went on via train to visit her daughter in northern France.
The next day we drove leisurely back to Barcelona, stopping as we did on our way into France on the border of the two countries at a roadside stop where we had one last good French meal. We all concurred that this was a most interesting part of France and as with each trip, tired as we are and ready to go home, we all hate to leave, all having had a good time. Until next year!