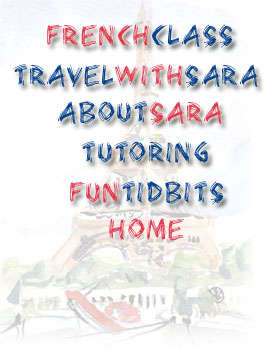 Bretagne, September 2016
Slideshow
September 2016, a group of six people joined me to visit Bretagne (Brittany), a beautiful area in the west of France. This was a "gastronomic" tour group, as they savored all the best foods of the region, with full lunches and dinners every day. We feasted on fresh fish and shellfish directly from the local waters, along with the best galettes (savory crepes made with buckwheat flour) and sweet crèpes. Salted caramel was first created on the peninsula of Quiberon, and is found in ice cream, chewy caramels, and as a sauce for desserts and crèpes. The local cider (alcoholic) is served in small "bols" along with the galettes. Eating well through a region is a must, but this group takes the prize!
Saint Malo was where we stayed for the first few days. A charming town where we walked the rampart walls and explored the narrow winding cobble-stoned streets. The view over the English Channel is stunning! We climbed Mont Saint Michel to the top, 350 steps winding up the narrow cobble-stoned streets to the original Abbey chapel built in 1144. The view out over the vast tideland sands and the English Channel is a true marvel (and this little "island" is called "The Marvel of the Western World"). Upon our arrival, the tides were out and when leaving they had creeped back in. There is a bridge road now that crosses above the water area, so the Mont is accessible daily. Dinan is a medieval town that was not damaged during the war and is most charming with it old cobblestone streets and half-timbered houses, some looking as though they are ready to fall over, but they've been standing a long time. Pont Aven is a picturesque port town nicknamed the artists' town, and this is where Paul Gauguin set up his studio and created a school of artists in 1886. Concarneau is another fishing town known primarily for tuna. The lovely old walled city is fun to wander, with many artisanal boutiques, and splendid views over the water. Quimper is one of the capitals of French pottery, and touring the factory gave us all a great appreciation of how each piece is hand painted with such precision and devotion. We ventured to the coast to a small port town, Douarnenez, where we had a wonderful encounter in a fish market and another delicious lunch. This town gave us a glimpse of a working fishing port. Locronan is another untouched medieval town which enchanted us all. It is not known to most tourists so was delightfully free of crowds. After leaving that area, we drove to the peninsula of Quiberon, where we passed through fields of "Menhir" or "Dolmen", which are standing stones that date from 4500 B.C. - 2000 B.C., (like Stonehenge). They are amazing sights, but unfortunately now are cordoned off, where before one could walk out to and among them in the open fields. We had to drive back to Paris, so drove through a part of Normandy and visited Alençon, the lace-making capital, only to find the museum was closed that day.
Another great trip to one of my favorite regions of France! Thank you to all of you that joined me in this fun, spontaneous adventure! Till next time ... there are others areas of this region to visit!