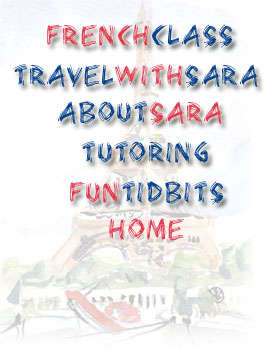 Montreal/Quebec, June 2017
Slideshow
The end of May and early June 2017, six lovely women joined me on a tour of Montreal and Québec City. With about five days in each city, part of the goal of the trip was to speak and use the French they are learning in my classes. Canadian French is different from France, in its accent and vocabulary, and comparing the differences was a good study for my group. Everyone in Montreal is bilingual, and that was a great surprise for the group. They would practice their French but rarely did the locals switch to English. In Quebec not as many people are bilingual, so they had to use their French more often than not, which was great practice!
A memorable impression for all of us was how clean everything was in both cities, with no trash littering public places and no sign of homelessness on the streets. Just delightful!! Every day we walked from our hotel to a different area of the city to explore it all on foot. We did use the well-designed and efficient metro system a few times, finding it easy to navigate.
The Biosphere in Montreal, which was built by the Americans for the '67 World Expo, is a fascinating architectural feat. The Olympic Center was a bit disappointing as much of the area was under construction, but it was still exciting to be in such an historic place. In August, I read new reports that they were retrofitting the Olympic Stadium to house the mass of migrants arriving in the city. From there we walked to the Botanical Gardens, with various picturesque gardens and ponds. Volunteers were busy planting new bulbs and plants, as winter had been harsh and long. The Cathedral/Basilica Notre Dame in downtown Montreal is spectacular and unforgettably beautiful with its rich colors of blue, red, purple and gold in the main sanctuary, and filled with intricate wood carvings and statues. The Musée des Beaux Arts (Fine Arts) is spread across five different "Pavilions" with extensive beautiful exhibits in each of them.  Saint Joseph Oratory is located on Mont Royal, and has the third largest dome after St. Peter's Basilica in Rome. Devotees are known to climb the 280 outside stairs on their knees, and we witnessed both a man and woman doing just that! The Underground City covers 20 linear miles, with entrances throughout the city and is amazing. There are interconnecting malls, offices, cinemas and even a stadium, as the locals live much of the winter underground. Very impressive to say the least! Our hotel was next to McGill University, and as we set out one day walking through the campus, we ran into the pageantry of graduation. Another impromptu thrill! We made a special trip to eat at the well- known Schwartz's Deli (Celine Dion is part owner) which has huge smoked beef sandwiches (as N.Y. has pastrami), served with pickles and coleslaw - delicious!. The last evening we went to see Cirque du Soleil's Volta, in their huge tent by the river. Montreal is their home base, so we had to go to see them there! Every day was full of walking and so many sites. We could have stayed longer, but Quebec was waiting for us.
We took the train to Quebec and our hotel was in a great location, next to Chateau Frontenac and facing the Governor's Park. Ideal for a group visiting and strolling on foot. We wandered outside of the beautiful and imposing Chateau Frontenac, with its panoramic view overlooking the Saint Lawrence River, every day on our outings. The walled city is rather small and easy to wander, and rue St. Jean and rue St. Louis lead to the various old walled gates and are full of boutiques and restaurants. The Marché du Vieux Port is a marvelous indoor food and flower market located on the port and the views of the backside of the city are terrific. Le Petit Champlain neighborhood is located below Chateau Frontenac, a quaint area of artisanal boutiques and restaurants full of history. The architecture and trompe l'oeil façades are marvelous works of art. The Musée de la Civilisation in the Champlain area has an interesting local history exhibit along with temporary ones. The Citadelle is worth seeing, with a guided tour, as it is still an active military base.  The Plains of Abraham are extensive and very wind-swept, but beautiful along the edge of the majestic St. Lawrence River.
The contrast of metropolitan Montreal and the quaint walled city of Quebec made for a delightful two-for- one trip. Thank you all ladies, as it was another great trip to a French-speaking part of this lovely world.
---
Past Trips
2016 - Bretagne, France
2014 - Paris, France
2013 - Alpes de Haute Provence, France
2013 - Paris, France
2012 - Languedoc, France
2011 - Alsace, France
2011 - Paris, France
2010 - Bourgogne, France
2010 - Paris, France
2009 - Dordogne, France
2008 - Loire Valley, France
2007 - Bretagne, France
2006 - Provence, France
2005 - Paris, France
2004 - Paris, France